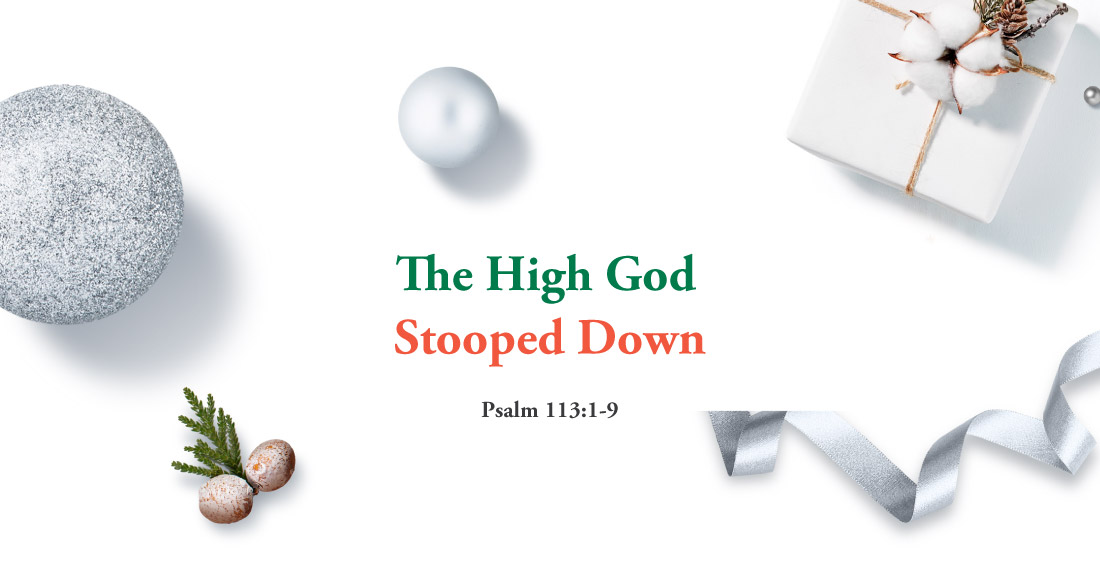 Praise the Lord! Praise, O servants of the Lord, Praise the name of the Lord. Blessed be the name of the Lord From this time forth and forever. From the rising of the sun to its setting The name of the Lord is to be praised. The Lord is high above all nations; His glory is above the heavens. Who is like the Lord our God, Who is enthroned on high, Who humbles Himself to behold The things that are in heaven and in the earth? He raises the poor from the dust And lifts the needy from the ash heap, To make them sit with princes, With the princes of His people. He makes the barren woman abide in the house As a joyful mother of children. Praise the Lord!
When we hear our choir, not only do we feel our sleeping souls waking, but we can also feel through faith that God is being glorified and that even the heavenly hosts are praising. Today is December 23, 1990. Tomorrow, Monday, is Christmas Eve; Tuesday is Christmas Day; Wednesday is our evening worship; Thursday is our service for our country; then we have our daily dawn services. Prophet Jeremiah once said that preaching means breaking bones, ripping flesh, and vomiting blood. Our pastors prepare their sermons the moment they open their eyes. If someone ministers at a church for 30 years, he would celebrate Christmas 30 times. That means he has to preach 60 sermons for Christmas Eve and Christmas Day. Even if you search all the Old and New Testaments, it is difficult to find 60 passages. While praying for a long time before Christmas this year, the pastors all think, "What shall I preach on Sunday?"
In that regard, most of the main Scripture readings for Christmas are found in the New Testament, sometimes including Isaiah, Jeremiah, or Genesis 3. But today, it's in Psalms. While reading Psalm chapter 113, verses 1 to 9 [especially verses 5 and 6], a moment flashed into my mind like lightning. I started preparing today's sermon by finding the verses one by one, while looking at the original text, the common translation, the Japanese version, and several other Bible versions. The phrase, "God on high who stooped down," literally means "God who stooped down for me."
In short, Christmas is "the living God stooping down." If God hadn't stooped down, then He would have instead turned His back on us. That would've meant a disconnect between God and man. If He had not stooped down from His throne on high in heaven toward us earthly, lowly humans, then there would have forever been no hope for mankind. I pray in the name of the Lord that all of you will receive grace with a prayerful and longing heart while pondering today's Word.
When looking at verses 5 and 6 of today's Scripture reading, the psalmist praised the greatness of God, saying, "Who is like the Lord our God, Who is enthroned on high, Who humbles Himself to behold The things that are in heaven and in the earth?" The NIV translates verse 6 as, "Who stoops down to look on the heavens and the earth." It expresses that the God on high bowed down and looked upon the poor, the oppressed, the needy, and the barren woman. The Apostle Paul spoke of "the God who stooped down" or "the God who humbled Himself" as He who "emptied Himself by taking the form of a bond-servant and being born in the likeness of men."
In short, Christmas is "the living God stooping down."
Philippians 2:7 but emptied Himself, taking the form of a bond-servant, and being made in the likeness of men.
This is undoubtedly referring to Christmas, or the "Advent of Jesus Christ". Jesus was the God who stooped down. For whom did God stoop down? God would not have done so if man, whom God created and made in His own image, had no sin. For whom is God still stooping down, looking toward the people of this earth from His high and lofty throne? If you are a child, you should know for whom your parents are crouching, unable to straighten their backs. "Hey, you rascal! As my child, you should know why I can't straighten my back properly in the neighborhood. Please, be a good person so that I can live with an upright back."
Breaking through the veil of darkness at early dawn, Jesus, who abandoned the throne of heavenly glory and was born on this earth, stooped down. This is the same as parents who have a sinful son and are unable to live with pride in the neighborhood with their backs straight. Before singing, "Joy to the world! The Lord has come," and "Silent Night, Holy Night," we must think deeply of how Jesus has stooped down for us. Let us correctly realize the grace of redemption and atonement and the Lord's love, and firmly believe, "Now, I must believe in Jesus well. May God no longer stoop down His back, but stand upright, so let me live like this for the rest of my days."
Then, why did God stoop down like this?
He stooped down because of reconciliation.
The Apostle Paul said that the reason God stooped down and took on the form of a slave was that He "reconciled us to Himself through Christ and gave us the ministry of reconciliation."
2 Corinthians 5:18-20 Now all these things are from God, who reconciled us to Himself through Christ and gave us the ministry of reconciliation, namely, that God was in Christ reconciling the world to Himself, not counting their trespasses against them, and He has committed to us the word of reconciliation. Therefore, we are ambassadors for Christ, as though God were making an appeal through us; we beg you on behalf of Christ, be reconciled to God.
God had to stoop down and be born on this earth first, to reconcile us with God, and then to bring reconciliation among siblings and family, within the church, and to everyone throughout the nation. Apostle Paul said that the reason Jesus had to stoop down and be born on this earth was to reconcile us to God and brothers to each other. It was also to give us the joy of reconciliation through Christ Jesus and for us to exult in this.
Romans 5:10-11 For if while we were enemies we were reconciled to God through the death of His Son, much more, having been reconciled, we shall be saved by His life. And not only this, but we also exult in God through our Lord Jesus Christ, through whom we have now received the reconciliation.
That's not all. When we look at Ephesians 2:13-18, especially verses 13-14, it says, "But now in Christ Jesus you who formerly were far off have been brought near by the blood of Christ. For He Himself is our peace…"
Ephesians 2:13-18 But now in Christ Jesus you who formerly were far off have been brought near by the blood of Christ. For He Himself is our peace, who made both groups into one and broke down the barrier of the dividing wall, by abolishing in His flesh the enmity, which is the Law of commandments contained in ordinances, so that in Himself He might make the two into one new man, thus establishing peace, and might reconcile them both in one body to God through the cross, by it having put to death the enmity. And He came and preached peace to you who were far away, and peace to those who were near; for through Him we both have our access in one Spirit to the Father.
Jesus is the reconciliation of all mankind. Even if you believe in Jesus with all of your heart, if there is no reconciliation among family members, brothers and sisters, church members, and throughout the country, then Jesus has not been born to you this Christmas.
The result of reconciliation is peace, which is why the Lord has come. Jesus is saying, "I hope that you will be reconciled til the point of dying on the cross. That is why I died on the cross." Jesus was born on this earth to reconcile us, who were enemies through evil deeds, to Him "…in His fleshly body through death, in order to present you before Him holy and blameless and beyond reproach."
Colossians 1:20-22 and through Him to reconcile all things to Himself, having made peace through the blood of His cross; through Him, I say, whether things on earth or things in heaven. And although you were formerly alienated and hostile in mind, engaged in evil deeds, yet He has now reconciled you in His fleshly body through death, in order to present you before Him holy and blameless and beyond reproach—
Moreover, Paul said that God displayed Christ Jesus "…publicly as a propitiation in His blood through faith."
Romans 3:25-26 whom God displayed publicly as a propitiation in His blood through faith. This was to demonstrate His righteousness, because in the forbearance of God He passed over the sins previously committed; for the demonstration, I say, of His righteousness at the present time, so that He would be just and the justifier of the one who has faith in Jesus.
It says that Jesus is the propitiation between God and man. A sacrifice is needed to worship God, and Jesus Himself became that sacrifice. Jesus was offered up to God as a sacrifice in place of me, who must die eternally for my sins and transgressions. The sacrifice that He became was a "propitiation (sacrifice of atonement)." He came to this earth as a propitiation for sinful mankind. He came for each and every one of us, for me.
Is it right to believe in Jesus and still have a heart that is hardened and vicious without understanding and yielding, obstinate and indulging in slandering? When someone asks, "What kind of person is he?" Why not give a good account of him with a prayerful heart? Then, that person can get promoted and turn out well, right? But instead, you talk him down, saying, "He's not that great." Jesus came as the propitiation for that person. "You must receive the ministry of reconciliation and the blessing of reconciliation. I die before God as the sacrifice of reconciliation for you." We must understand this meaning and say, "Joy to the world, the Lord has come!" Churches, houses, and streets are decorated beautifully with ornaments on trees and twinkling lights, but where is the Lord? What good is it if Jesus is born on this earth ten thousand times? He must be born in my heart, in the manger of my heart. What good is it if a great president comes to visit a hundred times? If the people don't look at him, if they don't greet him, what is the point of him coming?
Even when you sing a hymn, when you sing, "Silent Night, Holy Night," you have to think deeply about the word given and understand it with a touched heart. Only when you sing like this and lift up God as you glorify Him with all your efforts can there be true Christmas. Why would you bend over before others if you acted honorably? Thieves and murderers should look at the newspaper. Would their fathers, mothers, and brothers be able to lift their faces and go out into the public? They would have to move to where nobody knows them. The contents of the Old and New Testament show that God could not straighten His back for 6,000 years and spent those years in tears hoping that the children who did wrong would return.
When we look at Romans 3:25, Paul said, "he passed over the sins previously committed." The phrase "passed over" means "to look" and "to pass". This signifies to just roughly look at it, skip it, and drop it. This means that one did not observe it deeply and just left it alone. You might think, "My child must be diligent, go to school well, and study well," but your child ends up wrong. God bent down and inspected the land, and everything was wrong. Since the sin of mankind until this day, from the fall until now, God said that He cannot straighten His back until we all come to Heaven. We must understand this when praising, "Joy to the world!"
Apostle Paul talks about the purpose of Jesus' Christmas in three ways. The first is to achieve reconciliation with mankind, and the second is to reconcile wherever they go by taking on the position of reconciliation. Discord and dispute is not about "your side, my side." Please understand the word you are receiving today and don't form groups within church departments. If you are in the men's group, then the men's group as one! If the elders' group, then the elders' group as one! Trouble will follow if groups are formed. Jesus came for the purpose to prevent this. This is reconciliation.
Third, the Prophet Isaiah prophesied of what is to come. He prayed to God in regards to the problem of sin and realized that there was no one to come before God to intercede for us (Isa 59:16). Is there any hope for humans who live their own way, with throats as open graves, hands and feet that shed blood, and hearts that forget God's world, instead pursuing this land (Rom 3:10-18)? No human could intercede. So God Himself became the mediator.
Try to i​​magine moving to a completely foreign area and getting lost, having no idea where to go or what to do. How relieved would you feel to see a civil servant in the area who can help you? We need a mediator. God stooped down to the point that He emptied Himself and came as our mediator, that is, Jesus. Jesus Christ, God Himself, bent down before mankind who betrayed Him and said to us with love, "For God so loved the world, that He gave His only begotten Son, that whoever believes in Him shall not perish, but have eternal life" (John 3:16). The day that He sent this blessing to us is Christmas.
The central message of Christmas is "reconciliation." It's a reconciliation between God and mankind. It's a reconciliation between people. Reconciliation is what must be done to family, society, and humanity as a whole. Job 22:21 states, "Yield now and be at peace with Him; Thereby good will come to you." It says to be in harmony with God and receive His blessings of peace. Then, He will give you all the blessings. Therefore, Christmas is the season of reconciliation. Is there reconciliation between couples, or between parents and children? As a child, don't just respect your parents outwardly, but be filial and obedient from the core. Then your relationship will not have any barriers or conflicts in-between. It is also the season of reconciliation between relatives, neighbors, churches, and countries.
The contents of the Old and New Testament show that God could not straighten His back for 6,000 years and spent those years in tears hoping that the children who did wrong would return.
He lowered Himself.
God's bending means "lowering himself." Personally, when a presidential candidate says, "I am an ordinary person," it grabs my interest. Although he is the ruler of the country, when he is in politics he has the mindset of an ordinary person, like the lower people without power.
When God came to this world, He came just like an ordinary, sinful human. This is what it means of Him lowering. Jesus was delivered over because of our transgressions (Rom 4:25). This is why 1 John 2:2 says, "and He Himself is the propitiation for our sins; and not for ours only, but also for those of the whole world." 1 John 4:10 also says, "In this is love, not that we loved God, but that He loved us and sent His Son to be the propitiation for our sins." This Son was lowered and sent to us. In the world, if someone of importance sent his son somewhere and that son was persecuted by someone, people would say, "Doesn't he know who that person's father is? How dare he treat him that way?" And that son will also go and tell his parents, or his boss, who will be angry and say, "Don't they know why I sent you? How can they treat you like this?" This is the way of the world.
When God sent Jesus to this land, He sent Him in a worse state than our own. It's painful to see, like a stem on parched land. If you want to build something without a permit, can you build it boldly in broad daylight? No, you have to secretly do it at night. You can't see where the nails are being drilled in, and by daylight your construction will look horribly done. This is how Jesus looked. The moment we set our eyes on Him, He should have been something beautiful to behold, but the Bible says that there was nothing beautiful about Him that was desirable. Prophet Isaiah made this prediction over 700 years before Jesus' birth.
Isaiah 53:2 For He grew up before Him like a tender shoot, And like a root out of parched ground; He has no stately form or majesty That we should look upon Him, Nor appearance that we should be attracted to Him.
If God has become like an ordinary person and stooped down before us, then we should realize this Christmas that God stooped down because of us. When exhorting a guilty son, the mother cries and holds his hand while saying, "Please save me." The son should be saying to save him, but instead the mother sheds tears and cries out, "My child, please let me breathe and straighten my back. How could it become like this…" When we think of it like this, we can understand this word.
This is why the Apostle Paul said, "He who did not spare His own Son, but delivered Him over for us all, how will He not also with Him freely give us all things?" (Rom 8:32). Because of us, God gave Jesus to the world in the form of a beggar. He was not sent as a high person, but as an ordinary person.
But just coming as an ordinary person was not everything, was it? Isaiah 53:5-6 said, "He was pierced through for our transgressions, He was crushed for our iniquities."
Isaiah 53:5-6 But He was pierced through for our transgressions, He was crushed for our iniquities; The chastening for our well-being fell upon Him, And by His scourging we are healed. All of us like sheep have gone astray, Each of us has turned to his own way; But the Lord has caused the iniquity of us all To fall on Him.
Jesus was whipped hundreds of times and His hands and feet nailed to the cross. Thorns were thrust on Him and He was punched in the face and spit on. He went through this all because of us. It wasn't enough for Him to just stoop down for us; He was given a crown of thorns, spit on, punched, and kicked. The whole nation gathered to nail and kill Jesus on the cross! He came for this reason.
Let's say your parents are highly respected people in the nation, living luxuriously and successfully, but then you find that they were branded as traitors and will suffer and die horrifically. Would you still fight with them, disobey them? No child would act in such a way. They would weep endlessly and be tormented thinking of the fate of their parents.
Jesus lived a short unrecognized life in this world. He went through hunger and faced persecution, tribulation, ridicule, reproach, beatings, and tumult wherever He went. He was placed in extreme poverty. Think about His human life, his physical father, Joseph, saying to Him, "Jesus, our neighbor's front door has torn down. Bring it to me so I can fix it." God came to this earth a carpenter's son. So when His father tells Him to bring something, He would do as he says; He lived this way for 30 years. And during His three years of public ministry, He was despised and humiliated wherever He went, insulted and called a wretch and heretic, all for the sins of mankind. For whom did Jesus, God Himself, forsake the throne of heavenly glory and come to this earth to suffer? Before singing, "Joy to the world! The Lord has come," please think deeply about Jesus.
Our lives on earth would last about 70-80 years, and then we will die once, as is appointed to us (Heb 9:27). Where then will our spirit go after death? Our physical body is not something that perishes. If we believe in the Lord's resurrection, then wouldn't the Lord's resurrection be our own resurrection? We will resurrect completely, in both spirit and body, and go before God. We are all spiritual astronauts. Astronauts of this world wear oxygen masks, spacesuits, and pack water and food with them as they go into space. Did Jesus wear something when He went up to heaven after His resurrection? This is beyond man.
Matthew 20:28 precisely tells us of the purpose of the Lord's visit, of Christmas. It says that Jesus came to this world not to be treated, elevated, and served by man, but to serve and to give his life as a ransom for many. That's why Paul said, "who gave Himself for our sins so that He might rescue us from this present evil age, according to the will of our God and Father, to whom be the glory forevermore. Amen" (Gal 1:4-5). Because of our sins, Jesus, who is God, came as the sacrificial offering.
God came to this land, died on the cross, was laid in the tomb, overcame the power of death in three days, resurrected, and went up to heaven after 40 days. Yet He couldn't straighten his back even once because of us. Can parents live comfortably if their children commit sin and live in transgression? Absolutely not! This is how Jesus lived and left. Say the devil accuses an elder, a deaconess, a deacon of sinning. Then will God, who is a parent, just stay still? I hope that our saints will realize this love of God, who bent down and gave up His own life. I hope you can truly understand this before the year ends.
God, who can't even straighten His back on Christmas, said, "I have prepared a table at home, so come eat. Come receive your gift." Try stooping down like this for 100 days. Try doing it while knowing what you are doing. When you are asked this Christmas, "What gift do you have for me this year?" I hope you are able to say, "God stooped down before us. That is your gift." When you understand this, it will prick at your heart. Parents are unable to straighten their backs, but their children say things like, "I can't believe this is all you're giving me as a present." This is unacceptable! No matter how small a gift is, you must be thankful. There is nothing to complain about in front of our God who is unable to straighten His back because of us.
God stooped down to the point that He emptied Himself and came as our mediator, that is, Jesus.
God sought for a mediator
Finally, God stooped down to "see if there were mediators." How great is this word? God is in Heaven, but there was no news on Earth for 4,000 years. If a toddler is very quiet at home, then the parents know there is a problem arising. Children tend to break things, or take apart items like radios and watches. Everything is normal when you see them run around or hear them making noises. You're busy working and suddenly there's silence. This is when you know something has happened. In past, what did you catch your child doing after a sudden bout of silence?
Mankind has sinned for 4,000 years, yet there was no news. So while God was working, He stooped over and got on His knees and looked over the land. He looked to see whether there was a mediator between Him and man, but there was none. What should be done then? Christmas is the day that God stooped over and came to this land to act as a mediator.
Isaiah 59:16-19 And He saw that there was no man, And was astonished that there was no one to intercede; Then His own arm brought salvation to Him, And His righteousness upheld Him. He put on righteousness like a breastplate, And a helmet of salvation on His head; And He put on garments of vengeance for clothing And wrapped Himself with zeal as a mantle. According to their deeds, so He will repay, Wrath to His adversaries, recompense to His enemies; To the coastlands He will make recompense. So they will fear the name of the Lord from the west And His glory from the rising of the sun, For He will come like a rushing stream Which the wind of the Lord drives.
Isaiah 63:5 "I looked, and there was no one to help, And I was astonished and there was no one to uphold; So My own arm brought salvation to Me, And My wrath upheld Me.
Apostle Paul said to Timothy, "For there is one God, and one mediator also between God and men, the man Christ Jesus" (1 Tim 2:5). When the Lord came to this land, He came as the mediator. There is only one mediator in Heaven between God and man, and it is Jesus.
Galatians 3:19-20 Why the Law then? It was added because of transgressions, having been ordained through angels by the agency of a mediator, until the seed would come to whom the promise had been made. Now a mediator is not for one party only; whereas God is only one.
The mediator is not only for the man's side or for God's side, but for both sides. Look at matchmakers. Aren't they good at lying? They don't tend to tell you the full truth about the other side. I gave strict orders to the pastors and evangelists not to match marriages. Match according to your conviction if you know the whole story, but otherwise, don't do it based on what others say.
Jesus is not strictly on the one side between God and man. He is both perfectly God and perfectly human. All the matchmakers and other mediators of this world get paid, but Jesus told everything in truth before God without being paid. He is the one who paid the highest price. He died on the cross, saying, "God, though they are unforgivable sinners in this world, I will be a sacrificial offering, a sacrificial atonement, and the peace offering for them." Though I deserve to die when God sees me, He instead forgives me when he sees Jesus, saying, "Jesus is taking responsibility for this child, too." If we just pray, God will turn away from our prayer, but if we earnestly pray with sweat and fasting, pray until our knees hurt and our throats dry up, who do we bring to the conclusion of our prayer? We pray in Jesus' name by saying, "I pray earnestly in the holy name of Jesus." Praying without bringing Jesus the mediator into our prayer will turn away God's face, and He will say to us, "Do you not have any shame even after committing all these sins?" Still, if you pray in God's beloved Son's name, then He will listen to your prayer and say, "I hear you, I am listening." I pray in the name of the Lord that God will forgive your sins, fulfill your wishes, and give you the blessings of receiving an answer.
This is why Hebrews 8:6 states, "But now He has obtained a more excellent ministry, by as much as He is also the mediator of a better covenant, which has been enacted on better promises." Jesus is the intercessor for a better covenant. When Jesus, the mediator, tells God that a person is like this because of this reason, God will listen and say, "Okay, if that is the reason, then do this." This is to receive a covenant. Please believe that Christmas is the day given for us to receive such a better covenant like this.
Hebrews 9:15 For this reason He is the mediator of a new covenant, so that, since a death has taken place for the redemption of the transgressions that were committed under the first covenant, those who have been called may receive the promise of the eternal inheritance.
As the mediator of the new covenant, Jesus Himself left the glory of the heavenly throne and came as the intercessor and mediator to die on the cross as atonement for the sins we committed in the first covenant. He did this so that we could receive the promise of an eternal inheritance.
The matchmakers of this world wrap up after they have successfully arranged a marriage. It doesn't matter to them whether the couple lives well or fights or divorces. They only care about the first part of the marriage. But Jesus promised that He would take responsibility and act as a mediator until the end of the world.
Matthew 1:23 "Behold, the virgin shall be with child and shall bear a Son, and they shall call His name Immanuel," which translated means, "God with us."
Matthew 28:20 "teaching them to observe all that I commanded you; and lo, I am with you always, even to the end of the age."
Please believe that this Mediator was born in this world to be with you for all eternity. Not just until we reach heaven, but even in heaven as well.
Matthew 18:20 "For where two or three have gathered together in My name, I am there in their midst."
John 12:26 "If anyone serves Me, he must follow Me; and where I am, there My servant will be also; if anyone serves Me, the Father will honor him."
Conclusion
Beloved saints. On this rough land where the bitter waves of sea rushes in, is there anyone who would submit and live subordinately for their whole lives for your sake? In this world, there are only the people who would shirk responsibility and say, "I don't know anything about that person," when people ask for your reference. But if someone asked Jesus about you, Jesus would tell them, "He is not a sinner, for he is a renewed person in Me. Take him and hire him for whatever work you would like him to do." Jesus will advocate and take care of you until things go well. For how long will He do this? He will do it until all people are saved by faith in the Lord and enter into heaven. God is the One who takes care of His people. He will stand on their side until peace, wellness, harmony, and love overflows in each of the families. I bless you in the name of the Lord that this Christmas may become a true Christmas for all the congregation by us confessing, "God, when You come to our church, I would be grateful if You can come to the manger of my heart."
Christmas Day, December 25, 1990. Before, we gave Christmas service without much thought by saying, "Immanuel, God," as we sang hymns of "Joy to the World" and "Silent Night". This year, as we think deeply about who God stooped down for and spent the passing time in tears, I pray that we will take to heart that He is still waiting for us, so that the Holy Spirit can strongly help us so that there will not be one person who disappoints God. This Christmas is not about showing off and bragging to others about what gifts we got while consuming food and drink. Instead, I pray that we will all run barefoot before God and fall on our knees and sincerely seek forgiveness, so that we can become people who receive love and praise.
Rev. Abraham Park
Dec 23, 1990 (Lord's Day 3rd Service)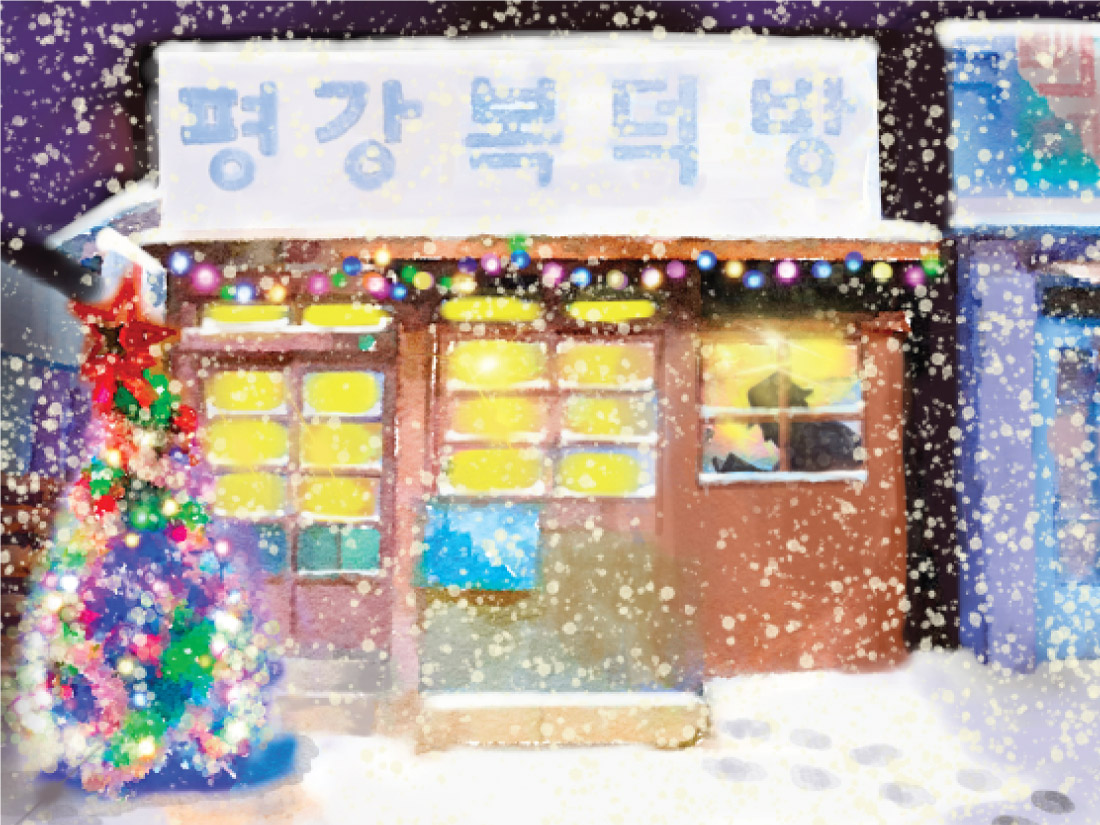 *This post can also be read in 'Champyungan'. (http://champyungan.com/en/)