​The most greatest event, the resurrection of Jesus Christ
2018 Easter Day Thanksgiving service & Holy Communion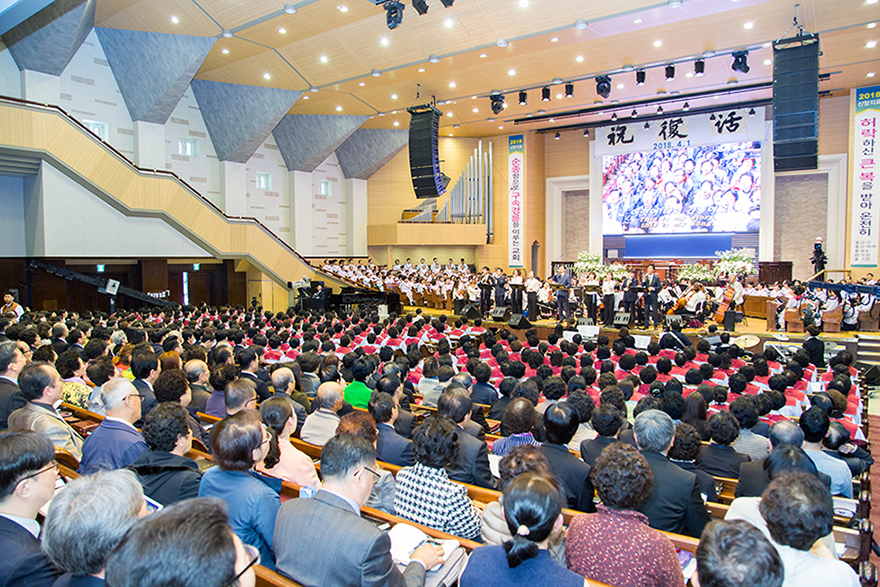 The 2018 Easter Day was peaceful, solemn and inspiring for the Pyungkang Cheil church's people. They greeted with gratitude by the glorious resurrection of Jesus, who had been suffered and risen from the dead as he told.

The second service of Easter Day was Thanksgiving service. And third service was performed as "Holy Communion" service after the video lectures by the Reverend Abraham Park.
Lee Seung-Hyun, the pastor of the church, emphasized that the revival is an event that must not be forgotten through the sermon "The most greatest event, the resurrection of Jesus Christ (Matthew 28:1-10)"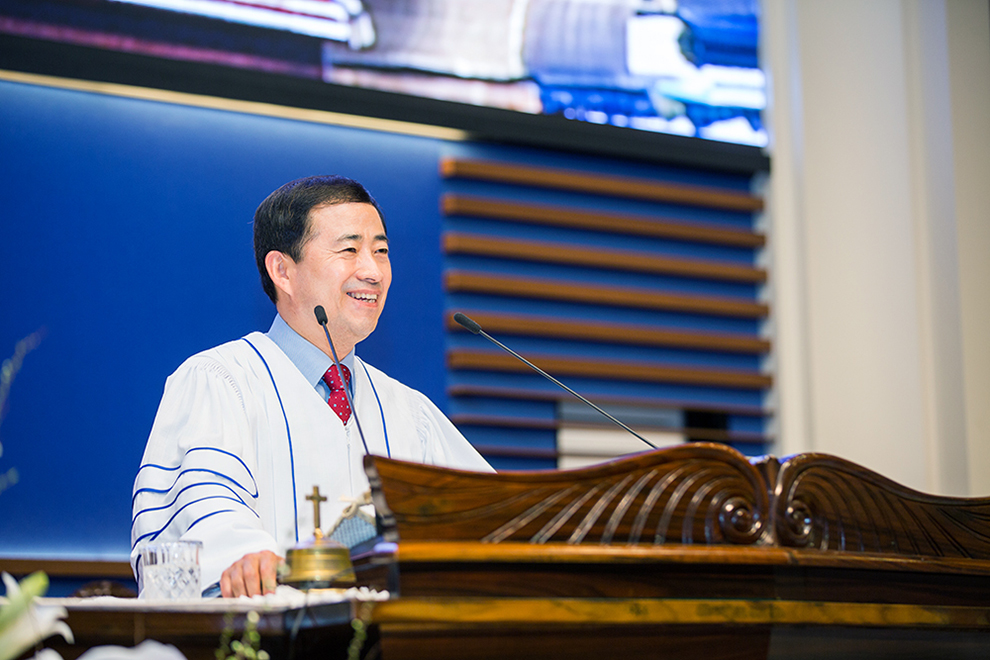 He wished through the sermon. "The resurrection of Jesus Christ is my resurrection. Saints who believe in the resurrection must live for Jesus Christ. Let's hope for the Second Coming in a living faith, and gone to enter eternal heaven while we living like perishable will have put on the imperishable, and this mortal will have put on immortality!"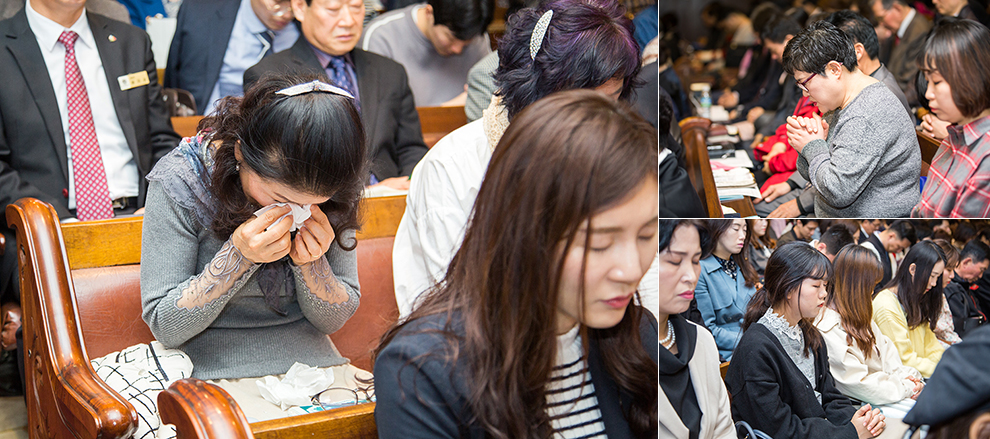 The third service started with reverend Abraham Park's video sermon. He emphasized us that "Holy communion" participants must be awed for it, and never think lightly the bread and wine what means Jesus's flesh and blood.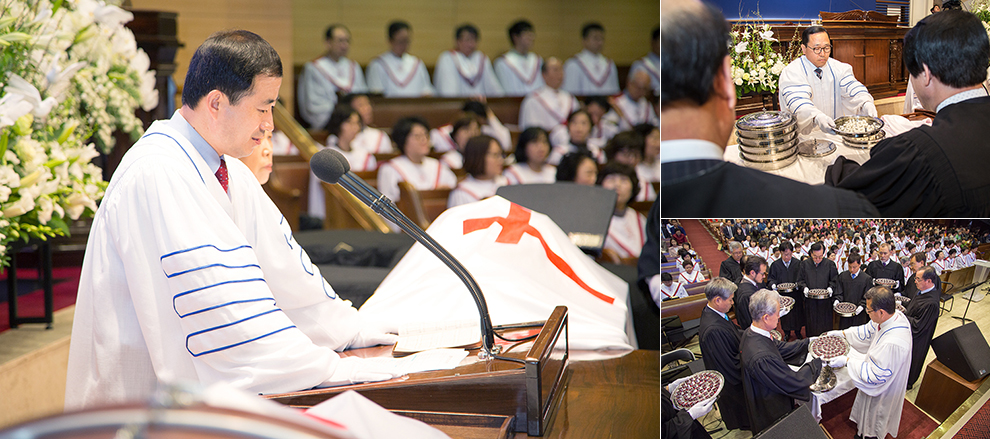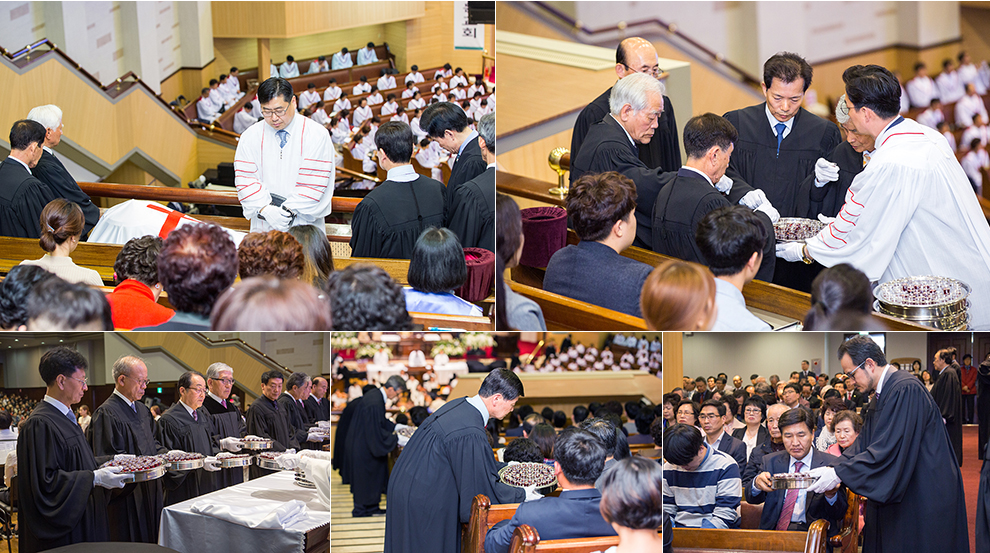 After the sermon, the saints shared bread and wine with earnest prayer and tears. They trusted the word that "But if the Spirit of Him who raised Jesus from the dead dwells in you, He who raised Christ Jesus from the dead will also give life to your mortal bodies through His Spirit who dwells in you(Romans 8:11)" and prayed that they would be reborn as first fruit that succeeded Jesus.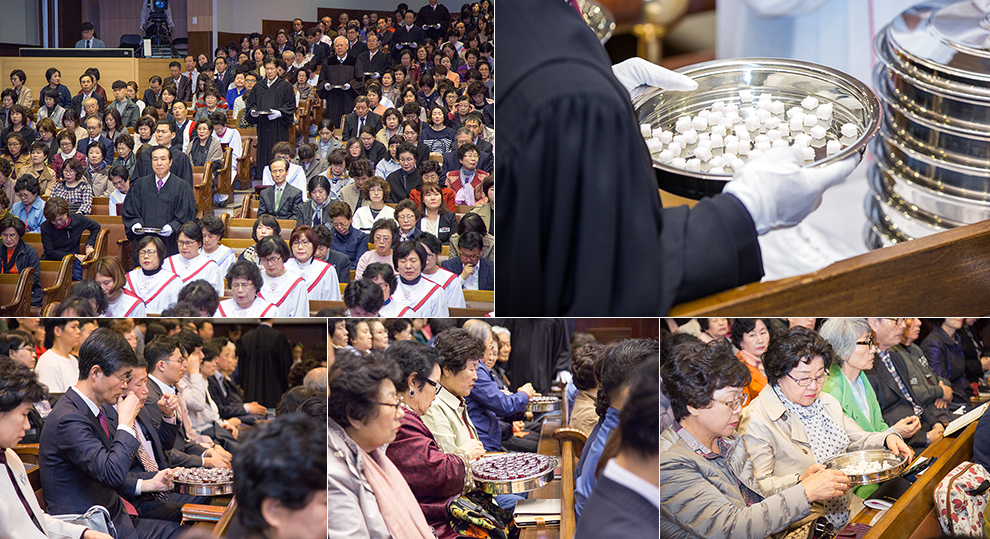 Text by Yujin Jung (Grootugi)
Photo by Emeth internet ministry