The Second Biblical History of Redemption Seminar in Seoul, Korea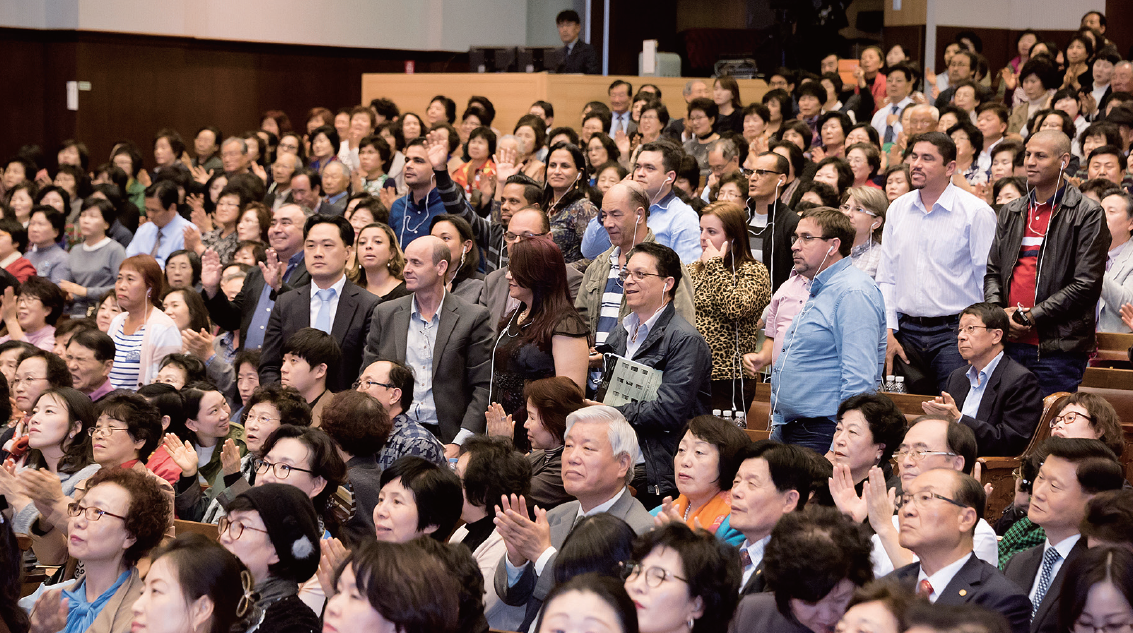 The Second Biblical History of Redemption Seminar was held at Pyungkang Cheil Church on October 27th. Large seminar events held on weekdays are rarely seen among Korean churches, as it is very difficult to ensure the attendance of many people. For the seminar held on this day, however, thousands of participants came to hear the Word, filling up the Moriah Sanctuary up to the second floor. Nearly half of the attendees on that day were visiting the church for the first time.
Lectures were held twice that day, from 2 PM to 5 PM. The message covered the contents of Book Two of the History of Redemption series, The Covenant of the Torch. Speaker Rev. Philip Lee lectured on "The Core of Redemptive History, the Covenant of the Torch" for the first lecture and "The Covenant of the Torch and Jesus Christ" for the second lecture. Moriah Sanctuary was full until the end of the second lecture. Like the contents of the book, it was a time of meeting with the deep love and heart of God which had been forgotten for a while.
This seminar was attended by Christians and non-Christians, as well as numerous pastors from various denominations. It was the place that showed the phase of Pyungkang Cheil Church taking one step higher. Through the recent report of the PCK-Tonghap General Assembly, it was legally proven that the malevolent claims of heresy against Pyungkang Cheil Church are not true. It is regrettable that the denomination was not able to grasp this truth as curiosity spread through the Korean churches, asking "what kind of unbelievable thing is going on here, what kind of church is this..." In addition, the many pastors who have completed the increasingly popular History of Redemption Academy have spread by word-of-mouth that "when you know of redemptive history, you have grasped the crux of the Bible," which has led the attendance of pastors longing for the Word to greatly increase. Following the day of the seminar, inquiries have been steadily increasing regarding the attendance of the History of Redemption Academy for pastors.
True Peace Editorial Team