WHEN WE STRIVE TO GATHER TOGETHER IN THE SANCTUARY
HEBREWS 10:23-25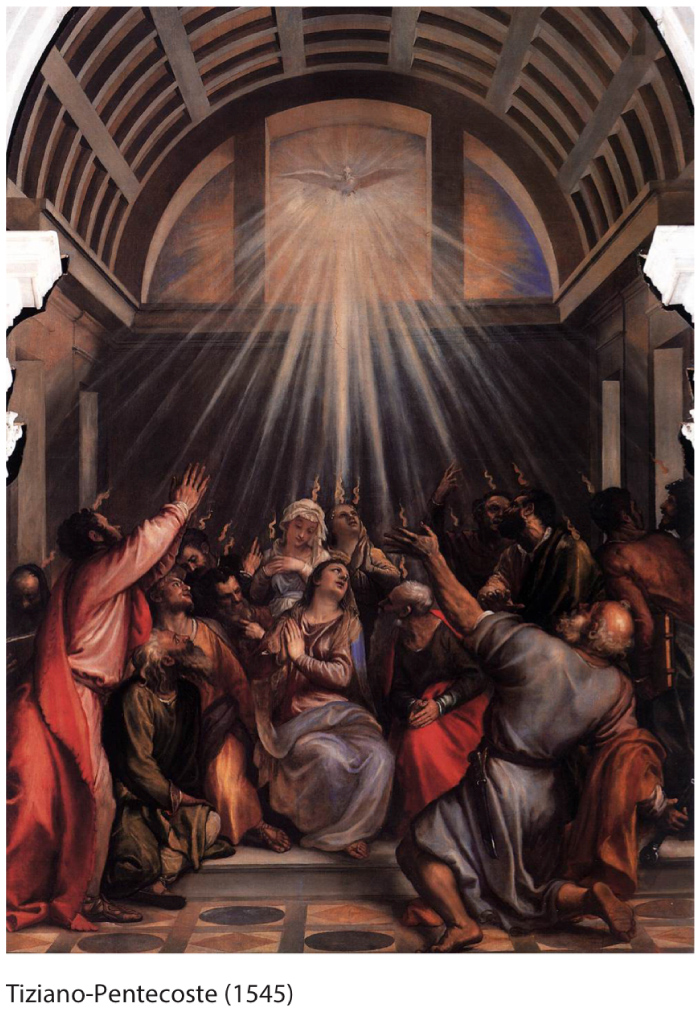 At first, even Jesus' own brothers did not believe Him. Jesus was lifted up high on the cross as a sin offering to dispose of all the sins of the human race, yet even His own siblings did not believe Him. How can the locals believe if His family won't believe? How can the nation recognize Him if even the local community refused to recognize Him? Likewise, if we truly want to evangelize, we must first be recognized by our family. It would be pointless if our family members said to us, "If you're such a believer, you better fix your own attitude instead of trying to change my mind." I want to preach about evangelism today. God is most pleased when we evangelize, and as His children, shouldn't we fulfill His wish? Instead, we have been neglectful in building our faith, serving the church, giving wholehearted offerings and tithing, and evangelizing to others. Have we praised with the faith that our praises can bring blessings upon ourselves, workplaces, business, and families? Have we prayed halfheartedly, just repeating the same words over and over again? Have we earnestly taken notes during services or recorded messages to understand the Word? Have we paid our fullest attention during Bible studies? When we analyze our actions one by one, we are forced to realize how lacking and inadequate we are. Before we die, a panorama of all the good and sinful deeds we have committed during our time on this earth will unfold before our eyes. But by then, we will no longer have a chance to repent. After seeing it, we will just go. That is why we must repent, study the Bible diligently, and serve the Lord as much as we can while we are still here and healthy. We must never forget that there is heaven after death, and anyone who is not written in the book of life will face the lake of fire and brimstone (Rev 20:15; 21:27). Even a minor burn can be so painful, so how much more so would the fire of brimstone be? Would God ever lie to us about these things?
Revelation 20:15 And if anyone's name was not found written in the book of life, he was thrown into the lake of fire.
Revelation 21:27 and nothing unclean, and no one who practices abomination and lying, shall ever come into it, but only those whose names are written in the Lamb's book of life.
That is why we must gather together
We must gather together, regardless of who is watching. If someone says, "I just don't feel like going to church today," then we should encourage them by saying, "Brother! Sister! What do you mean? As the day is drawing near, we must love the body of our Lord Jesus and go to church all the more!" The church is the place that God's designated for us. The church is the holy house of God. First Kings 8:1-9:3 states that God sees and hears our prayers in His house. This passage pricks our consciences. Of course, we can pray anywhere, but our hearts are not as focused as when we are in the sanctuary. We cannot praise or receive the proclamation of the Word as much as we do in the sanctuary of God.
1 Kings 9:3 The Lord said to him, "I have heard your prayer and your supplication, which you have made before Me; I have consecrated this house which you have built by putting My name there forever, and My eyes and My heart will be there perpetually.
Loving God means having a focused mind. All our hearts and minds must be devoted to one thing. If our minds wander off to the shopping mall, or to our children and in-laws, while we are in worship, then we are not giving true devotion. When we worship wholeheartedly, God promises to see us, listen to our prayers, solve all those piles of problems at home, and fulfill our wishes. He would never turn away from us.
Parents raise their children with all their care and love. After carrying the baby in her womb for nine months, the mother pours out so much blood for the child when the baby is finally born. Even after birth, the parents continue to shed countless tears, sweat, and blood as they selflessly pour out all their heart and wealth to raise the child. Children must realize such hearts of their parents and truly honor and obey them. However, none of this matters if these children do not know God, regardless of how well they raised or what education they had. What use is it if the father is a pastor or an elder, and the mother is an elderess or a deaconess? You might not like what I am saying, but please listen. The Bible is a necessary tool for the complete education in raising a child of God.
2 Timothy 3:16–17 All Scripture is inspired by God and profitable for teaching, for reproof, for correction, for training in righteousness; 17 so that the man of God may be adequate, equipped for every good work.
The Proverbs say that parents will have no regrets if they teach their children the Scriptures (Prov 15:20; 22:6; 23:24; 29:15). Should we have regrets in our lives? Why should we give birth to children with regrets? That is why we must gather together at the church. Please turn to the main passage.
Hebrews 10:23–25 Let us hold fast the confession of our hope without wavering, for He who promised is faithful; 24 and let us consider how to stimulate one another to love and good deeds, 25 not forsaking our own assembling together, as is the habit of some, but encouraging one another; and all the more as you see the day drawing near.
We must walk away from those who are like the seeds of destruction, who avoid assembling together by saying, "You only have to go to church on Sunday."
We must gather and devote ourselves to prayer
After Jesus resurrected, His unbelieving brothers gathered together with their mother and disciples on the day of Pentecost (Acts 2:1). Not knowing that Jesus was God, they considered Him merely as their brother in the flesh. They mocked Him, saying, "Brother! If you must seek fame and honor, why don't you go to hot places in Judea instead of staying here in the countryside?"
John 7:3–4 Therefore His brothers said to Him, "Leave here and go into Judea, so that Your disciples also may see Your works which You are doing. 4 "For no one does anything in secret when he himself seeks to be known publicly. If You do these things, show Yourself to the world."
But this time, all of them gathered. People come together when it's time to live. Even when a child doesn't want to listen, if the parent tells the child, "Come, let's have family worship," the child who was on his way out will stop and sit down. This is a gathering, too. It may not be perfect, but we must still gather, even like that.
Look at how Jesus' brothers, who didn't believe before, are now devoting themselves to prayer in John 7:3. There was no time to think about anything else. God will surely answer when we dedicate ourselves to prayer. We must pray in full conviction, for there will be no answers given to those who think, "Will God listen to someone like me?"
Matthew 21:22 "And all things you ask in prayer, believing, you will receive."
There should be no idols when we pray. What God detested the most in the Old Testament were idols. The New Testament states that even our unseen covetousness and greed are idols. Hence, we must not be greedy when we pray.
Colossians 3:5 Therefore consider the members of your earthly body as dead to immorality, impurity, passion, evil desire, and greed, which amounts to idolatry.
On the day of Pentecost, the early church was blessed with the powerful work of the Holy Spirit of God, because they devoted themselves to prayer. Where everyone was gathered in one place! When everyone was of one mind! May all the saints of Pyungkang Cheil Church be of one mind! Let us devote ourselves to prayer in the name of Jesus Christ to fulfill God's will and our wishes.
John 14:13–14 "Whatever you ask in My name, that will I do, so that the Father may be glorified in the Son. 14 "If you ask Me anything in My name, I will do it."
Jesus did not say "selectively." He said "whatever" and "anything." Whether it be small or big in all trials, hardships, and sins, God promises to answer when we pray in the name of Jesus. What a great blessing this is! Please believe that the blessing that was bestowed to the father of faith, Abraham, is also our own blessing (Heb 6:13-15).
People gather when it is time to live. No matter what it takes, no matter how much we fight, we must gather.
The Early Church strove to gather together "everyday"
You have to worry about your boss or your employees at work, let alone so many other entangled issues in life. With all that stress, you become physically and spiritually exhausted and weak, wasting away to skin and bones. You work hard, but there is never enough money for the growing expenses for your family. In circumstances like this, it is tough to come to services straight from work, instead of going home to rest. I commend your faith! I see that your faith is not small, but very great!
The early church had an explosive growth because they gathered to listen to the Word and devoted themselves to prayer. They concentrated on how to double their size by bringing those predestined in Christ before the ages. As a result, they grew by 3,000 or 5,000 in just one day (Acts 2:41; 4:4). They grew by tens of thousands over the span of only two years. The Holy Spirit worked powerfully, and the church members just obeyed. They did not gather only once in a while, but every day (Acts 2:46). Let us also have such an "everyday" faith. Even elderly grandmothers can evangelize. Even if you are in your eighties, you too can evangelize as long as you believe in the Word. Please believe that it is not "I" who is working, but "God" who works through me by His Holy Spirit!
Acts 2:46 Day by day continuing with one mind in the temple, and breaking bread from house to house, they were taking their meals together with gladness and sincerity of heart,
The Lord was adding to their number of saved souls day by day. God was so pleased because they gathered every day and devoted themselves to prayer and receiving the Word. God will not just sit back and watch. He sent the spirit of evangelism, so that when they went out and preached, people responded, "Alas, what shall we do?" Everyone repented in the name of Jesus and was baptized, which was the seal of their salvation.
God sends the spirit of evangelism when our hearts gather together
When we love God passionately, we can put everything else aside and come to church. When your child asks, "Mom, weren't you going to go somewhere?" Then you can reply, "That can wait another day. Let's go to church first." We must ignore our heart that is divided as the east is from the west, but focus on uniting it together. God purchased the church with His own blood and designated it as the place for us to gather; from there, He promised to hear our prayers (1 Kgs 8:16, 29; 9:3). God will not leave our church alone. He will surely work in us, so that we can be revived and grow two-fold! He will send us the Spirit of evangelism. God knows even when we don't ask for it, and He will send His Spirit to us! When you witness the Word, the hearts of the people listening will be kindled with fire that will captivate them to believe!
This is exactly what happened to the two disciples on the way to Emmaus. They said, "Did not our heart burn within us?" (Luke 24:32). So, please let go of all your anxiety and just speak in the name of Jesus. Even before you ask, they will be in awe and beg you, "I want to believe in Jesus! Please take me with you to church!" I believe that you will soon hear of such amazing miracles taking place. God is with us where we gather, but He will rebuke when there is division. First Corinthians 3:1-4 speaks about the state of scattered minds. Their hearts are so sidetracked, unfocused, and scattered that they only prefer milk or soft food, both day and night. If the food is a little hard, they spit it out, saying, "This is too difficult! Who can listen to this?"
1 Corinthians 3:1–4 And I, brethren, could not speak to you as to spiritual men, but as to men of flesh, as to infants in Christ. 2 I gave you milk to drink, not solid food; for you were not yet able to receive it. Indeed, even now you are not yet able, 3 for you are still fleshly. For since there is jealousy and strife among you, are you not fleshly, and are you not walking like mere men? 4 For when one says, "I am of Paul," and another, "I am of Apollos," are you not mere men?
God is pleased when we gather but grieves when we scatter
We must mend all the scattered, divided hearts when we come on Wednesday services, Thursday services, or the Lord's Day services. We must come with a mindset: "I want to live! I am going to die at this rate!" God is pleased when we gather but grieves when we scatter. Jesus said to His beloved disciples in the garden of Gethsemane, "Can't you stay awake with me?" When the disciples had gathered in one place after His resurrection, Jesus came into the room without opening the door, and said, "Peace be unto you" (John 20:19). Please note that this happened when they had gathered together! When they did not gather, Jesus did not come or bless them with His peace.
The day of our Lord's return is drawing near. Today's main passage says, "We must stimulate others, not forsaking our own assembling together, as is the habit of some who are doomed, but encourage one another." Here, "encourage" refers to the teaching of the Word and the compelling work of evangelism to awaken people and bring them to church. When we unite our hearts together, God blesses us with even the things that we never asked. As stated in Acts 13:22, we must be people after God's heart. May all of us become people after God's heart, such as when man and wife become one! When God met David, He was so amazed because he saw that David's heart was so much like His and said, "He will do all My will!" I pray all of you will be such saints! How wonderful is this!
When we gather together to pray, God answers instantly.
Acts 4:31–32 And when they had prayed, the place where they had gathered together was shaken, and they were all filled with the Holy Spirit and began to speak the word of God with boldness. 32 And the congregation of those who believed were of one heart and soul; and not one of them claimed that anything belonging to him was his own, but all things were common property to them.
"When they had prayed," means that God answered immediately after they just finished praying. Please don't say, "Maybe God will answer tomorrow or the day after." He answers right away! At that instant! We must not believe only when it seems possible to us. It's easy to buy things when there is money in our pocket; but, saints must believe that our prayers can make God zealous for us and make the impossible possible. When God moves for us, He will even move the world to bless us, so mightily that we can achieve even what was so impossible before in our lives. It's not hard to believe if I tell you that I will give you a hundred dollars. But if I were to tell you that I will give you a hundred thousand dollars, you might doubt me, wondering, "Will he actually give that much?" But, look at the prayer of Joshua. His prayer was so fervent that it was hotter than the scorching fire of the sun that gives life to all things. Wasn't the sun tied in space while Joshua defeated all his enemies? This is a historical fact, yet many people don't believe it because of their human thoughts! Please know that nothing is impossible before the name of Jesus.
Be of the same mind and praise one another.
Many of us are not of the same mind, even though we are in the same district or cell group. We'll think, "You are you, and I am me," only saying "Hi" on the outside and pretending to be happy to see others when we actually aren't.. Let us not be haughty in mind, but associate with the lowly. We must not be wise in our own estimation, but be humble. When we are proud, we become envious and jealous, and love disappears from our heart. This is very frightening.
Jesus will not enter our lives when we are scattered. Nor will He give us blessings of peace.
Romans 12:16 Be of the same mind toward one another; do not be haughty in mind, but associate with the lowly. Do not be wise in your own estimation.
That's why our saints must praise one another whenever we gather together. Then, there will be no discrimination, no wall, no furrows, no sharp corners. Even the neighbors will hold us in high esteem, wondering, "That family isn't even as well off as us, yet why do they always seem happy and joyful and so confident? What is their secret?"
Acts 5:13 But none of the rest dared to associate with them; however, the people held them in high esteem.
We are of one body, of one brotherhood who have received the same blood in Christ. We are under one God, one Jesus, and one Holy Spirit, so naturally, we are of one faith. When we are of one faith, then we will be of one heart. We will hold one another in high esteem. We will respect and acknowledge one another without any doubt.
Philippians 2:2–4 make my joy complete by being of the same mind, maintaining the same love, united in spirit, intent on one purpose. 3 Do nothing from selfishness or empty conceit, but with humility of mind regard one another as more important than yourselves; 4 do not merely look out for your own personal interests, but also for the interests of others.
Without this, we will not be able to see the Lord. Let us consider others as more important than ourselves. If people don't like you, it's probably because you are condescending and attack others' characters. We must make sure no one says, "I want to become more active at church and be part of this cell group, but I am afraid to do so because I don't want to put up with him or her." We must be of one mind, have the same love, and unite in one purpose. This is such a precious message.
Devote yourselves to prayer at all times
Ephesians 6:18 With all prayer and petition pray at all times in the Spirit, and with this in view, be on the alert with all perseverance and petition for all the saints
God's apostles always prayed first. They prayed to fulfill God's will because the world was so evil and full of hindrances. Then they studied the Word. So, in order to completely devote themselves to the Word and to prayer, they appointed a treasurer for managing the offerings. When Paul and Silas were in prison in Philippi, they prayed and sang praises, even while their hands and feet were chained with fetters. All the inmates listened to their praise without complaining of the noise. That is when all the fetters broke loose, the earth quaked, and the prison gates opened. I pray in the name of the Lord that such a miracle will also happen in our lives!
We must be on the alert to pray at all times. We shouldn't be proud of sending our children to good schools but instead devote ourselves to prayer for them. Those who sow in tears will surely reap joy. How beautiful is the heart that sows the seeds, yearning to teach their children of God? God will never let those seeds go bad. Please believe that those seeds will surely sprout and receive His blessings.
Our souls are sleeping if we are thankful only when things go well while losing thanksgiving when our temper flares up. The Scripture says we must keep alert in prayer "with an attitude of thanksgiving" (Col 4:2). Hence, our thanksgiving must never cease. True thanksgiving comes from the bottom of our hearts. A sincere, heartfelt "Thank you" is far different from an obligated, superficial "Thank you." I have been earnestly praying for the construction of retreat centers. They will be registered under Pyungkang Cheil Church, and our children and grandchildren will be blessed for generations to come. So please pray with me. At all times! Without ceasing! Prayer is everything. We must always be on the alert in prayer. For all the Pyungkang middle and high school students, I pray that God will fill them with the spirit of wisdom, understanding, and knowledge as that of Daniel who had ten times better wisdom and understanding than all the magicians and conjurers in Babylon. All our students must do well. Let us devote ourselves to prayer, as one heart, for the sake of our country and people, for our spouses and children, and even our children-in-law. God will surely answer our prayers.
Mark 11:24 "Therefore I say to you, all things for which you pray and ask, believe that you have received them, and they will be granted you.
Please receive and accept this Word. Cling to it, take it home, and apply it to your life. And everything will certainly be granted to you.
Let us pray.
Dear God,
As the return of our Lord is drawing near, please fill us with faith and Your Word, so that we can be of one mind with burning love for You, always thinking of how we can glorify You. It is our desire that whether we eat or drink or whatever we do, we do it to glorify You. We want to live our life to uphold and fulfill Your will. Please grant this to us, oh Lord! We are determined to stay on the alert and pray, so please, Holy Spirit, work in our midst!
The family that prays will never perish. We are certain that mothers and fathers praying for their children will surely reap fruits of joy. Our children will grow strong You, becoming role models to our society and being beautiful fruits of faith that will bring glory to You.
May we never doubt from now on, firmly believing that all our prayers in the name of Jesus Christ will surely be answered. Help us realize the truth, that we will die when we do not pray but live when we do pray.
May all of Pyungkang pray daily for our nation and people. Instead of grouping our family members as a whole and praying halfheartedly, help us to pray for each and every family member by earnestly calling out their names. Please make every one of us into a warrior of prayer!
When the Israelites prayed to You, You were with them; but when they forgot to pray, the entire nation plunged into despair and trials. We know this very well from the Bible. Please bless us so that we as believers can brighten up and pray for our nation and our countrymen! Everything becomes bright when we pray, but everything will darken if we don't. Please help us to understand this truth. Make us understand today that the people of prayer will never get sick, and the nation with people of prayer will prosper. May we all become families of prayer.
Fully believing that You will answer all our prayers, I pray all this in the holy name of our Lord Jesus Christ in thanksgiving. Amen.
Sermon on May 12, 1999 by Huisun Rev. Abraham Park
*This post can also be read in 'Champyungan'. (http://champyungan.com/en/)