The 5th History of redemption seminar
focused on 'The consummation of the kingdom of God;
The ten Bestowals and ten Commands'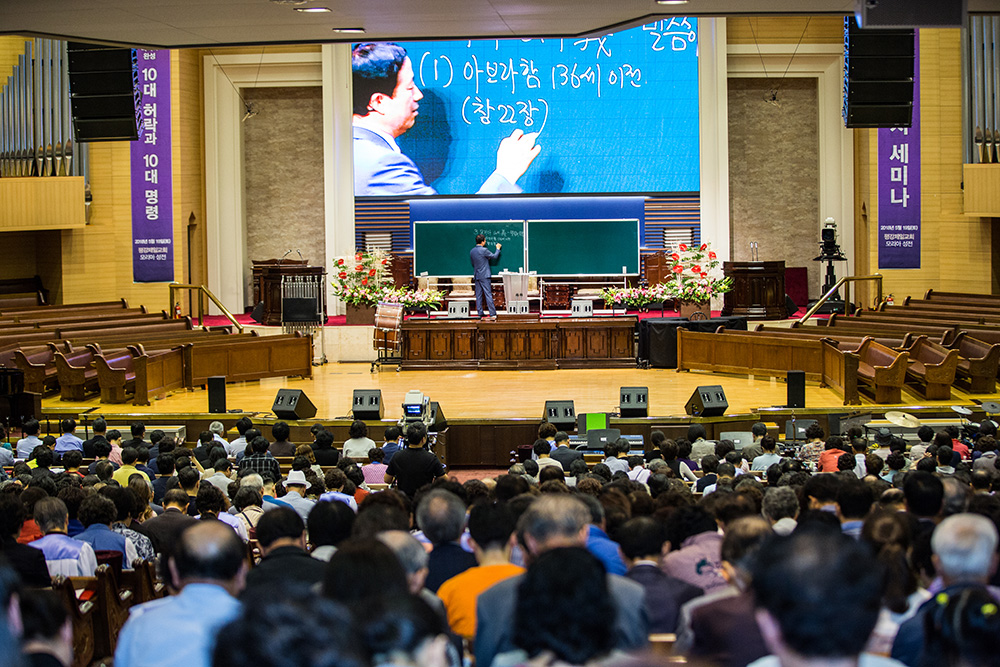 The 5th History of redemption seminar was held on May 19th, 2018. Heavy Rain fell from the sky until the previous day. But on the day of the seminar, the weather was so clear and sunny that it seemed to hasten the path to the sanctuary.
The History of Redemption series that clarify the secret of redemption administration for the first time in the long history, is producing hot repercussions around the world at the same time as the publication. It has been translated into 18 languages after the first volume 'The Genesis Genealogies', and bringing a fresh shock to the world.
From the early morning, the Moriah sanctuary was filled with many people who expecting lectures about the 10th book 'The consummation of the kingdom of God; The ten Bestowals and ten Commands'.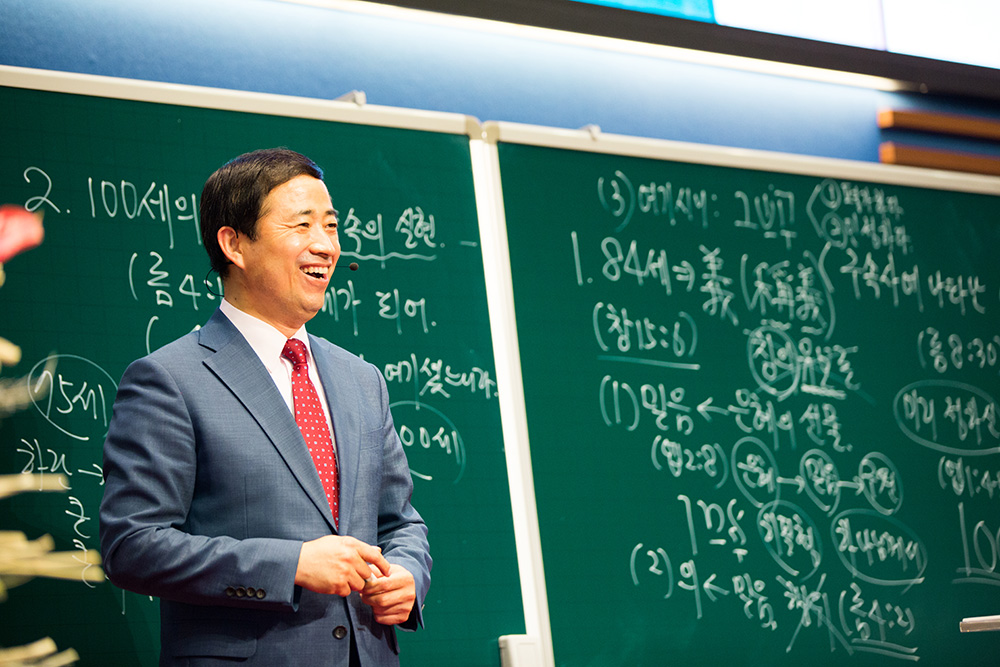 The title of the first lecture was "10 permits and 8 blessings given to Abraham." God gave 10 permits in the life of Abraham, the ten permits being linked to the eight blessings Jesus said. The pastor Lee Seung-hyun explained core contents of the 10 books of the Bible Series: the content of the ten permits, the relationship between the accomplishment of the permission and the eight blessings, and how it applies to the saints living in this age.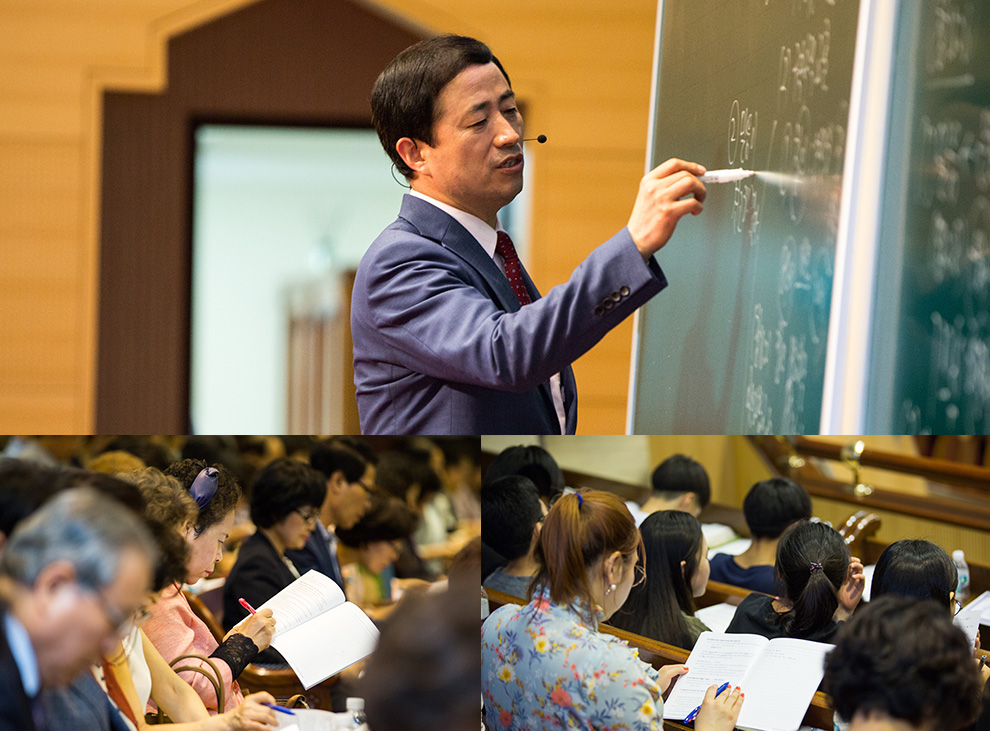 The second lecture was 'Abraham's righteousness showed through the life of Abraham'. Paster Lee Seung-hyun Lectured about God called Abraham before he believes, God counted righteousness of Abraham because of he believed the LORD, the achievement of righteousness through the obedience, how can we be reckoned as the reverence from God through the Bible and the 10th book of redemption series.
Sometimes attendees did taking notes or speaking 'Amen'. The lecture passed quickly because they concentrated not to miss all words.
it was a seminar where the Word lives and works. We pray that all attendees of this seminar will receive a great blessing through the grace of God, as Abraham has received.
Text, Photo_ Emeth internet ministry