Pyungkang News
First ~ Third Week of May
This is the first Pyungkang News in May, when the trees of Pyungkang Cheil church become greener.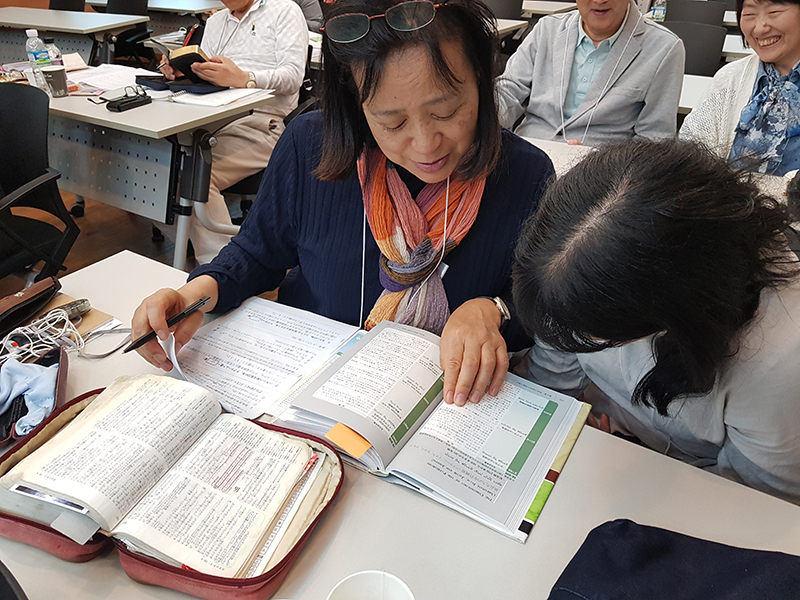 In the first week of May, our valued guests came to Cheongpyeong Training Center.

Across the sea, they flew in from Japan develop an even deeper understanding of the Word of the Redemption. And they Joined a seminar held at the Charlom Training Center in Cheongpyeong from May 2 to 5.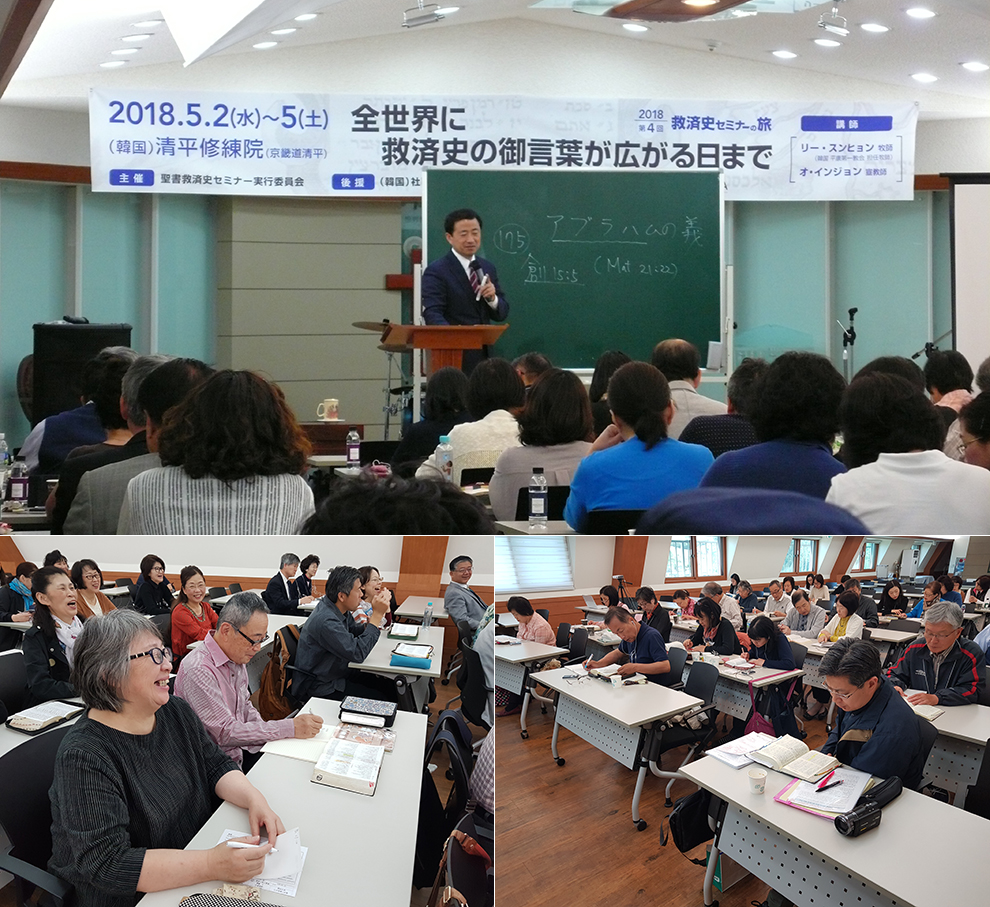 After arriving at Osaka Kansai Airport and arriving at Incheon International Airport on May 2, they visited the Pyungkang Cheil Church and the Pyungkang Bible Museum, the center of the 'History of Redemption series'. After that, they worshiped at Pyungkang Cheil church.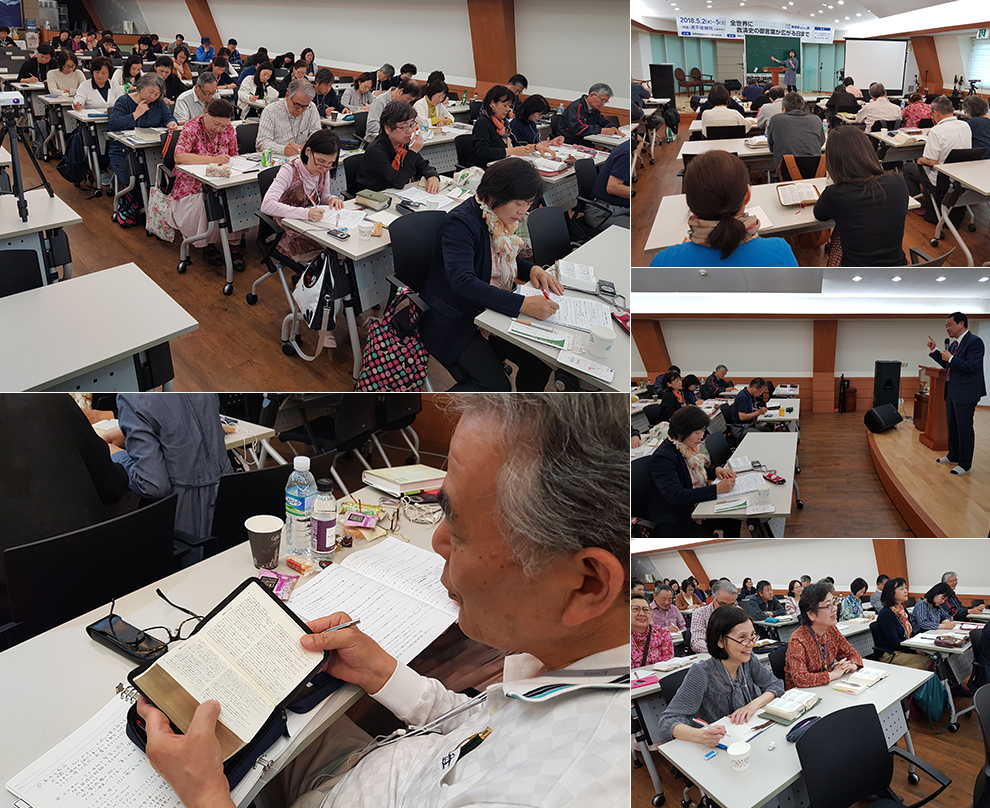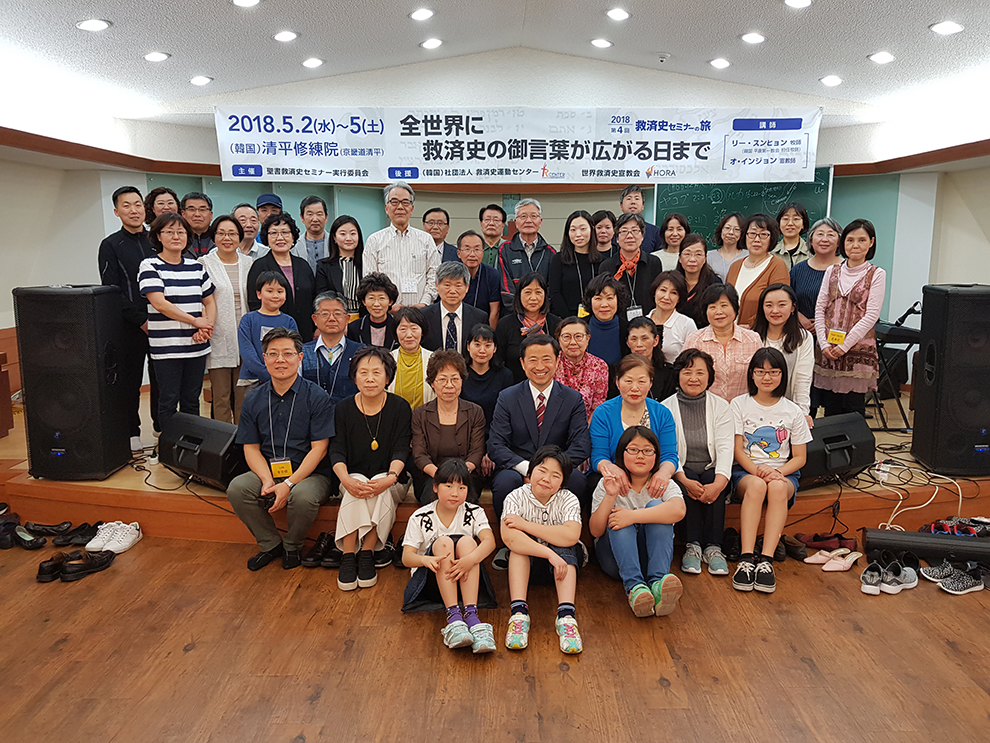 They listened to six lecture of Redemption for two days at the Cheongpyeong Training Center after the worship. They did their best to be reborn as the spreader of the Redemption in the busy schedule.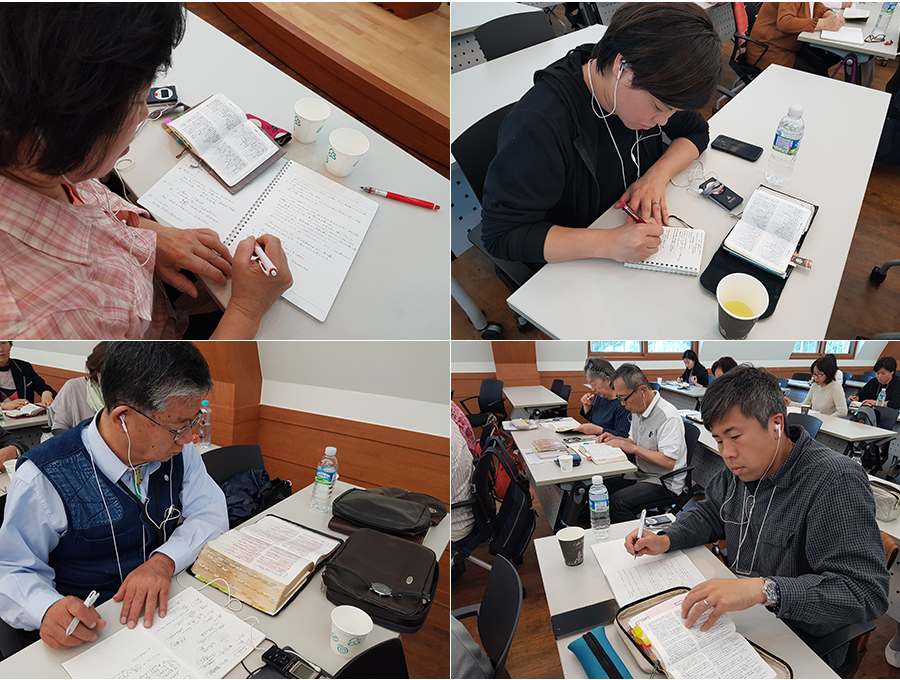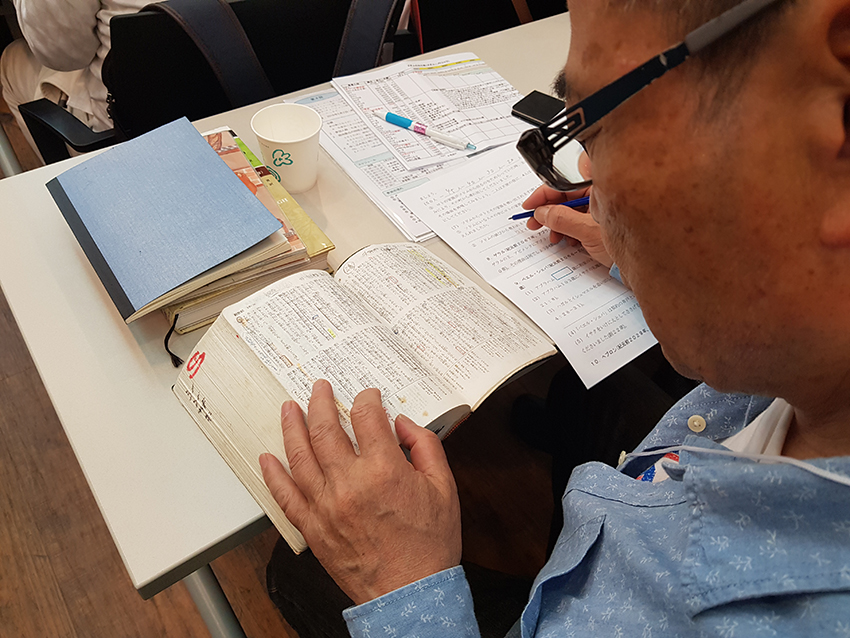 In addition to pastors of five churches in Japan, including Pastor Lee Jong-keun (Osaka Paradise Church) representing Japan Redemption seminar committee, about 33 Grace Church leaders attended the seminar.
It was the second seminar planned to visit Pyungkang Cheil Church, the headquarters of the Redemption words and follow the footsteps of Pastor Abraham Park, which was followed last year at Gurye Nogodan Training Center, Seminar for 'History of Redemption series 10th anniversary'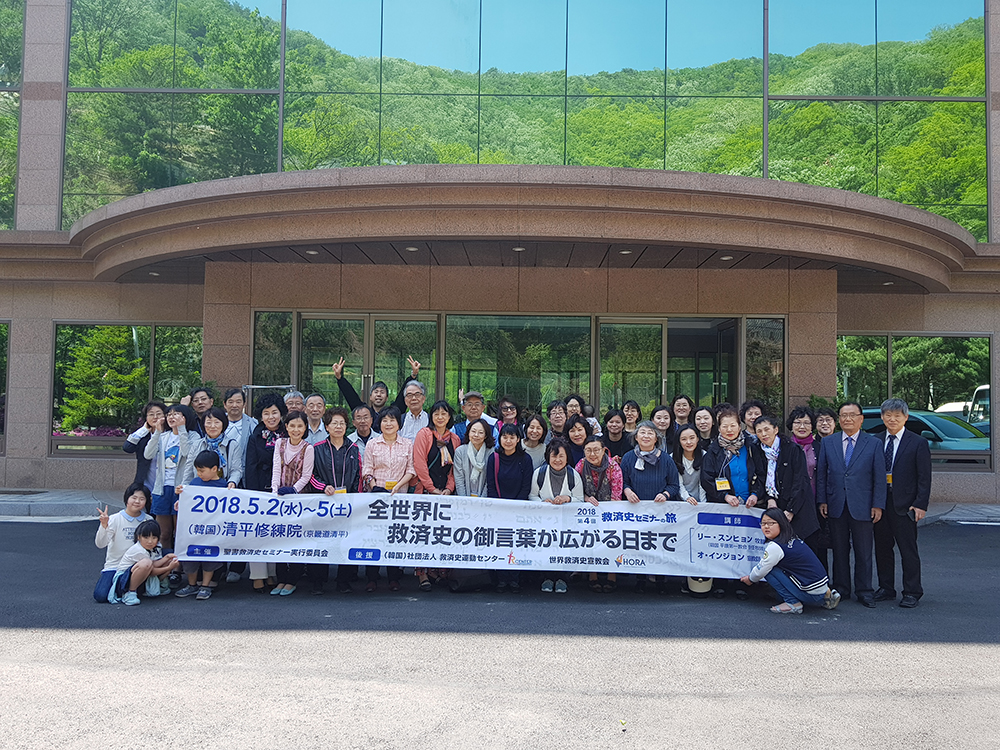 The 16th Sunday Worship service was given as a graduation ceremony for the University of Berit seminary.
Sixty-four graduates from Korea, the United States, Indonesia, Singapore, and China, glory to God for allowing them to regain their knowledge of the Word and made a decision to spread the Word of Redemption through graduation worship.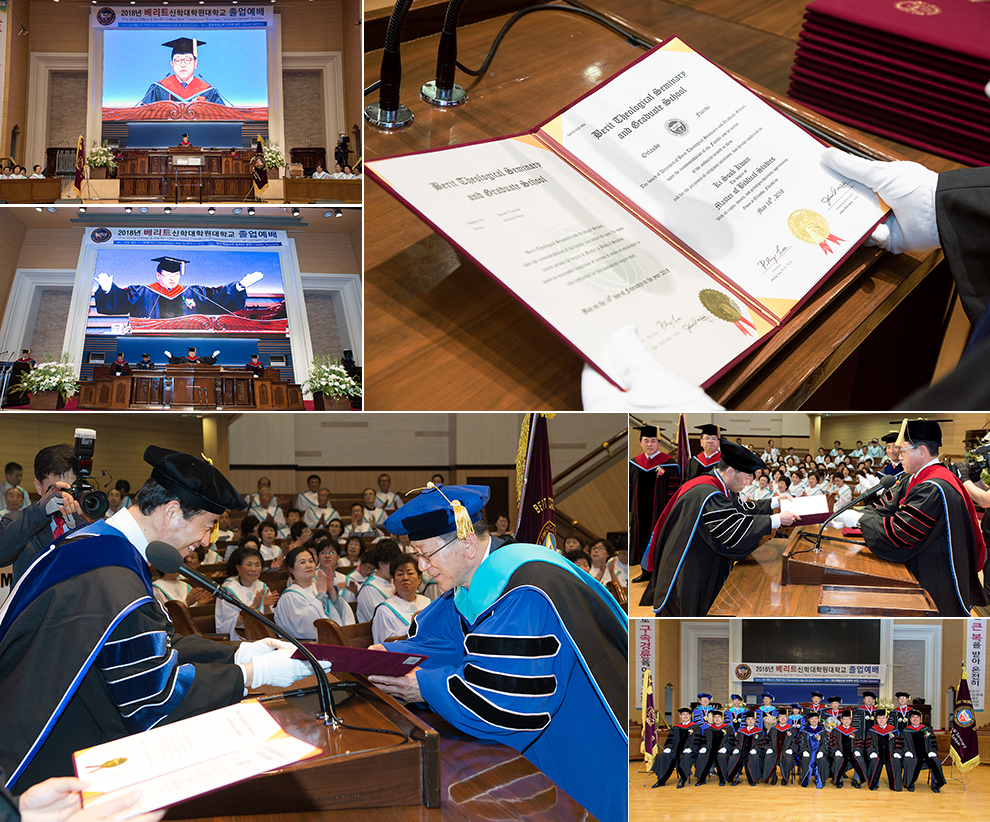 At this graduation ceremony, a paster and his wife from a different church and a Singaporean couple graduated. And paster Lee Dong-Il and his son, who came from Ilsan History of Redemption Academy too.
Pastor Lee Seung-hyun (President of Berit Theological Seminary, Ph.D.) encouraged graduates through sermon 'Paul who caught up in the word of God(Acts 18:5-11)'. Nobody can harm or stop 'The evangelist who is caught up in the God through the Word (John 6:63, Acts 2:13)' and God will be with them(Acts 18:9-10)
Text_ Emeth Internet Ministry
Photo_ Pyungkang Studio